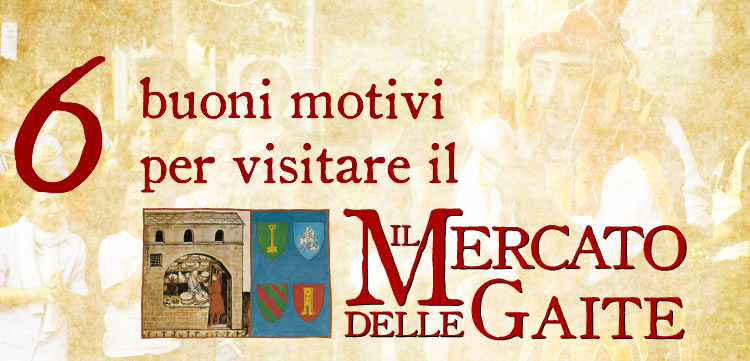 There are undoubtedly many reasons to visit our festive event. Here are 6 points that will certainly convince you to come and visit us!
1. Medieval crafts
The 8 medieval crafts reconstructed by the 4 neighbourhoods are the pride of the event: they have been recreated with a painstaking abundance of details! Imagine entering a space where a large number of craftsmen, in medieval costume, recreate every single phase of the production of crafts that have disappeared centuries ago! An absolute must!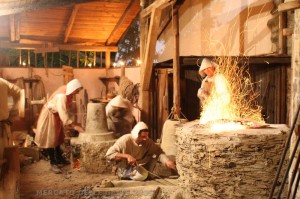 2. The taverns
Indeed, every event now has an area dedicated to food and beverage… but the Gaite Market has no equal! Four taverns, in four characteristic angles of Bevagna, with indoor and outdoor seating, with a menu of authentic medieval recipes or dishes inspired by the diet of the time! Every ingredient used could be found in the Middle Ages! In each tavern you can also taste the specialty competing in the gastronomic contest!
3. The atmosphere
Imagine arriving in a village, with part of the city walls still intact, wandering through the beautiful alleys lit by torches, with people walking peacefully or working, dressed in period costumes. Then finding yourself in a noisy tavern enlivened by the gentle notes of a lute or the rhythmic beats of a tambourine.
4. Bevagna
If the event is worth seeing, it is certainly also because of the splendid village of Bevagna! With one of the most stunning squares in Italy and winner of numerous awards such as "Città Gioiello d'Italia" ("Gem City of Italy") and "Borghi più belli d'Italia" ("Most beautiful villages in Italy"). It is bathed by the Clitunno river which flows through the beautiful lavatories known as "Accolta" and fully embodies the relaxed lifestyle of the Umbrian countryside. It is a pleasant refuge, with its winding alleys and the lush countryside that surrounds it!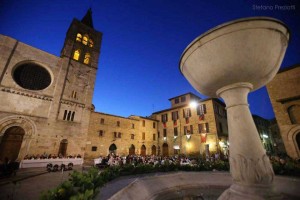 5. Medieval markets
During the last 3 days of the event, Bevagna's four neighbourhoods are literally plunged back into the Middle Ages! Four scenes from medieval daily life are recreated, with craftsmen and merchants from all over Italy. A journey into the past where one can rediscover long-forgotten crafts and goods. During the last day, it is possible to attend re-enactments created for the juries of the competition.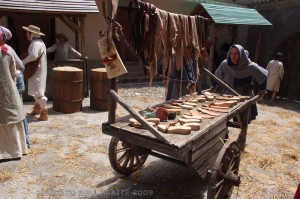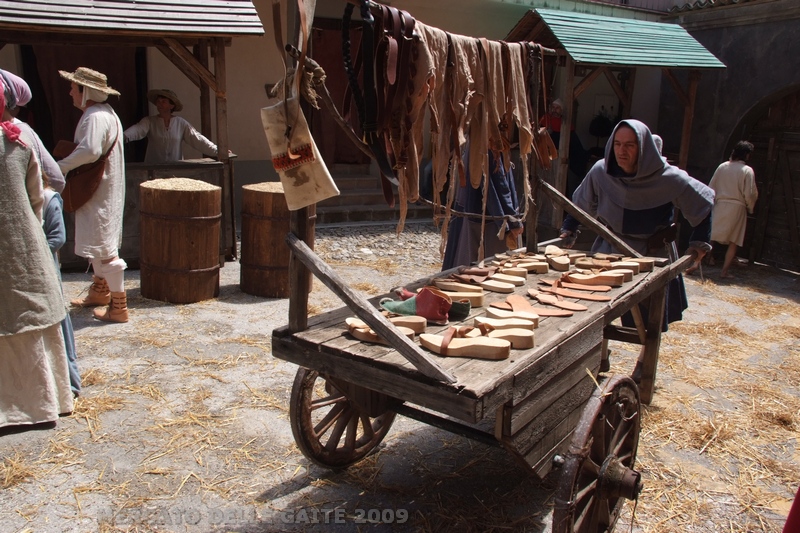 6. Archery
Are you a fan of historical archery? This event is for you! Experience the thrill of the competition between the four neighbourhoods on the last day of the event, and appreciate the long tradition of Bevagna's archers (organizers of 2 Italian championships). Out of 12 participants, only one archer will win and bring victory to his gaita! If you are archers, come to the itinerant tournament throughout the streets of Bevagna on the first Sunday of the event, with a finale in the main square! An unforgettable experience!