What they say about us
We are not the only ones who claim that our manifestation is unique. This is what they say about us…
Experts have established that this is not just any medieval re-enactment, but the most important and historically authentic event in the European panorama.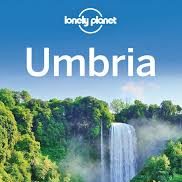 P. Pasini & R. Ragonese
Lonely Planet Umbria
The Mercato delle Gaite is a precise and scrupulous medieval re-enactment that transforms Bevagna into the ancient Mevania.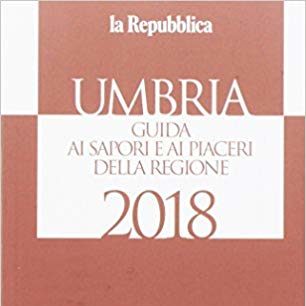 Luca Fiorucci
Guida ai sapori e ai piaceri dell'Umbria 2018
("Guide to the flavours and pleasures of Umbria") 2018
Bevagnization (bevagnizzazione), noun. Promoting the elegant and genuine, harmonious and serene lifestyle of the residents of the Umbrian town of Bevagna as a model.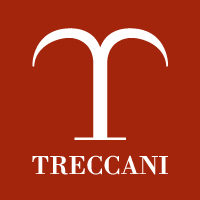 Treccani Encyclopedia
Professor Giuseppe De Rita – Secretary of Censis
The strong point of the event lies in its ability to recreate the daily life of the period in an absolutely realistic way, offering the public the opportunity to experience a great collective adventure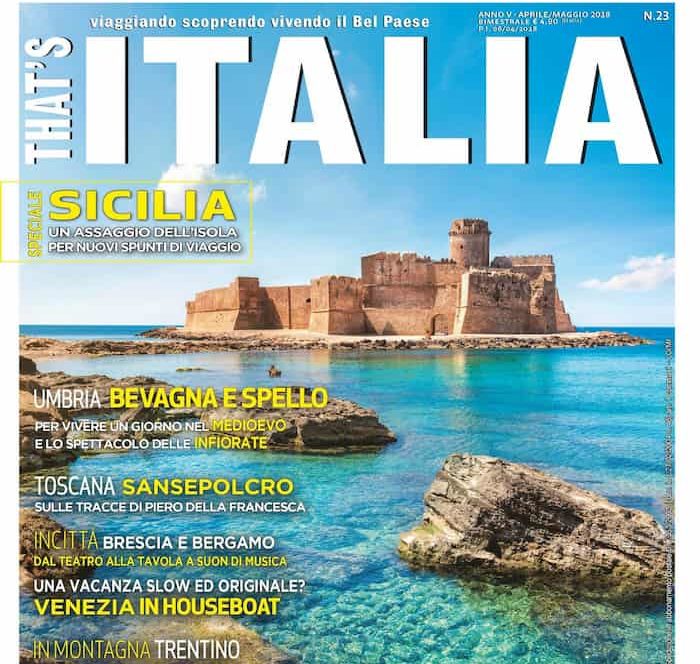 That's Italia
April/May 2018
What makes our event truly unique
Many factors make our event unique. Here are 6 good reasons to come to Bevagna during the Mercato delle Gaite.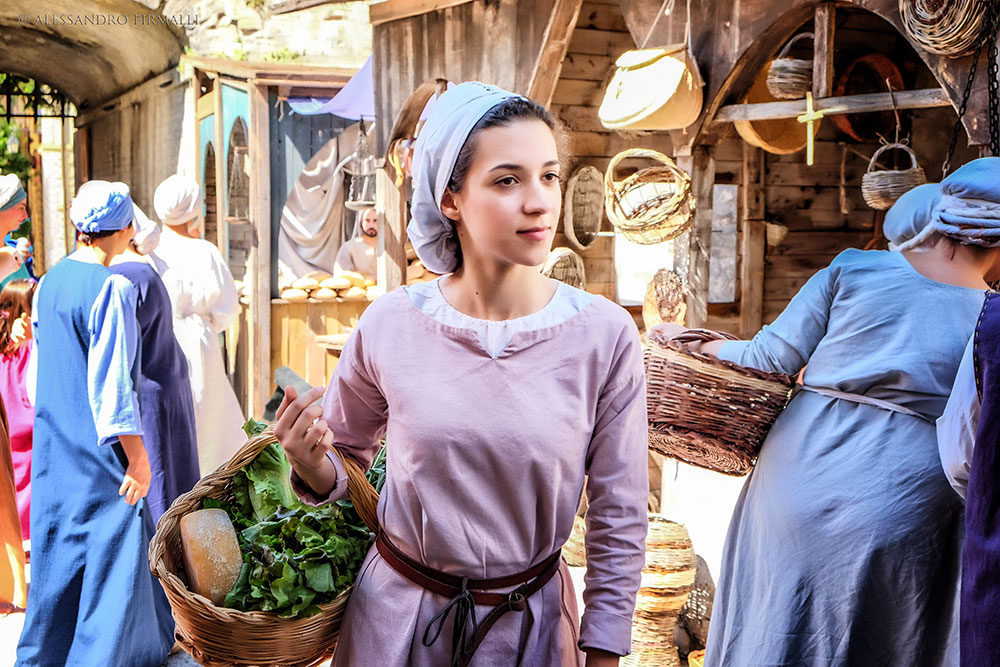 Four Medieval Markets
On the last weekend of the Event, each Gaita, or neighbourhood, will host a market judged during the competition. Come and discover potters, bakers, basket weavers, leather and fabric vendors, animals, gunsmiths, butchers…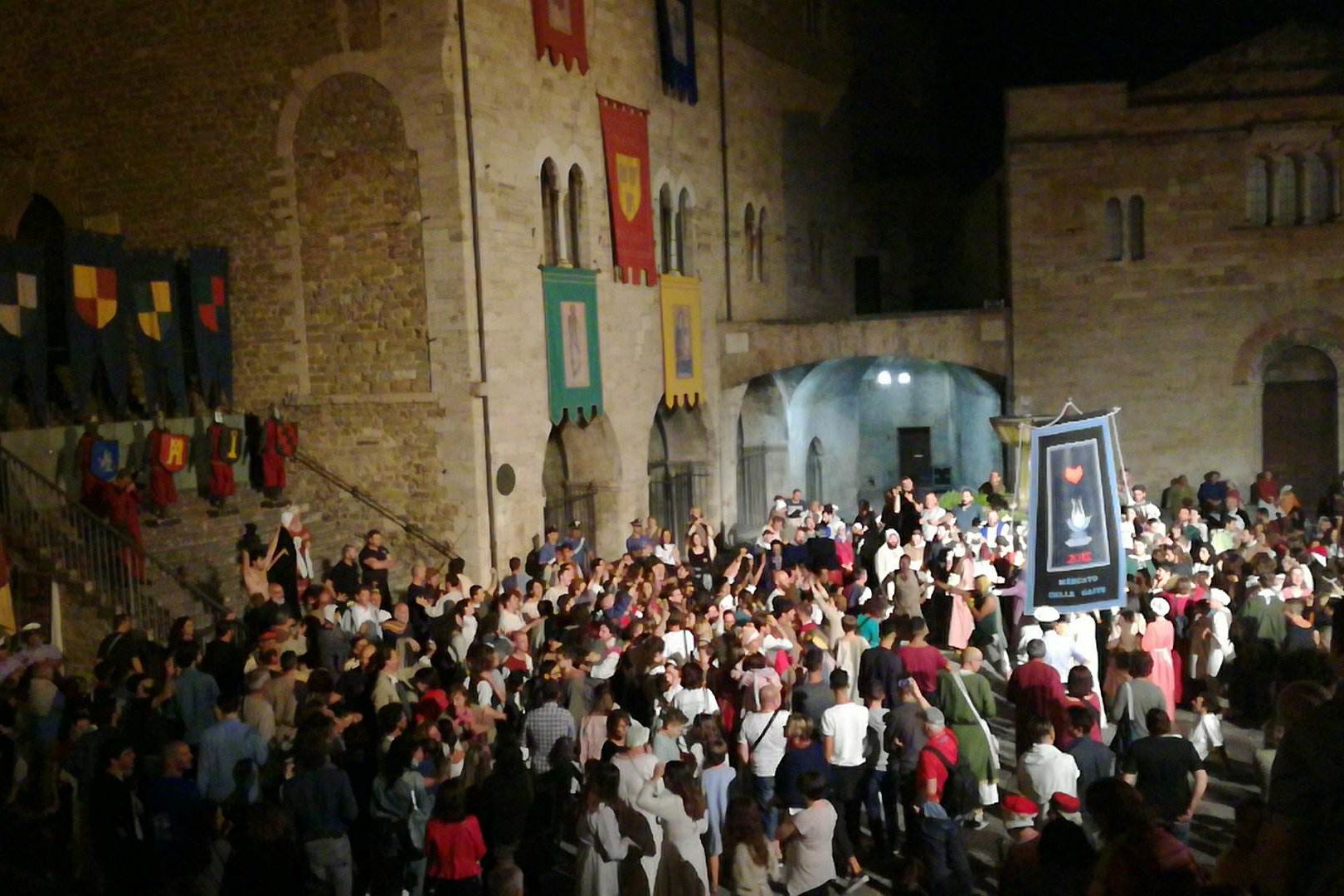 A "people's celebration"
The Mercato delle Gaite is an event created by local volunteers. The whole town participates in its production, offering visitors a unique perspective.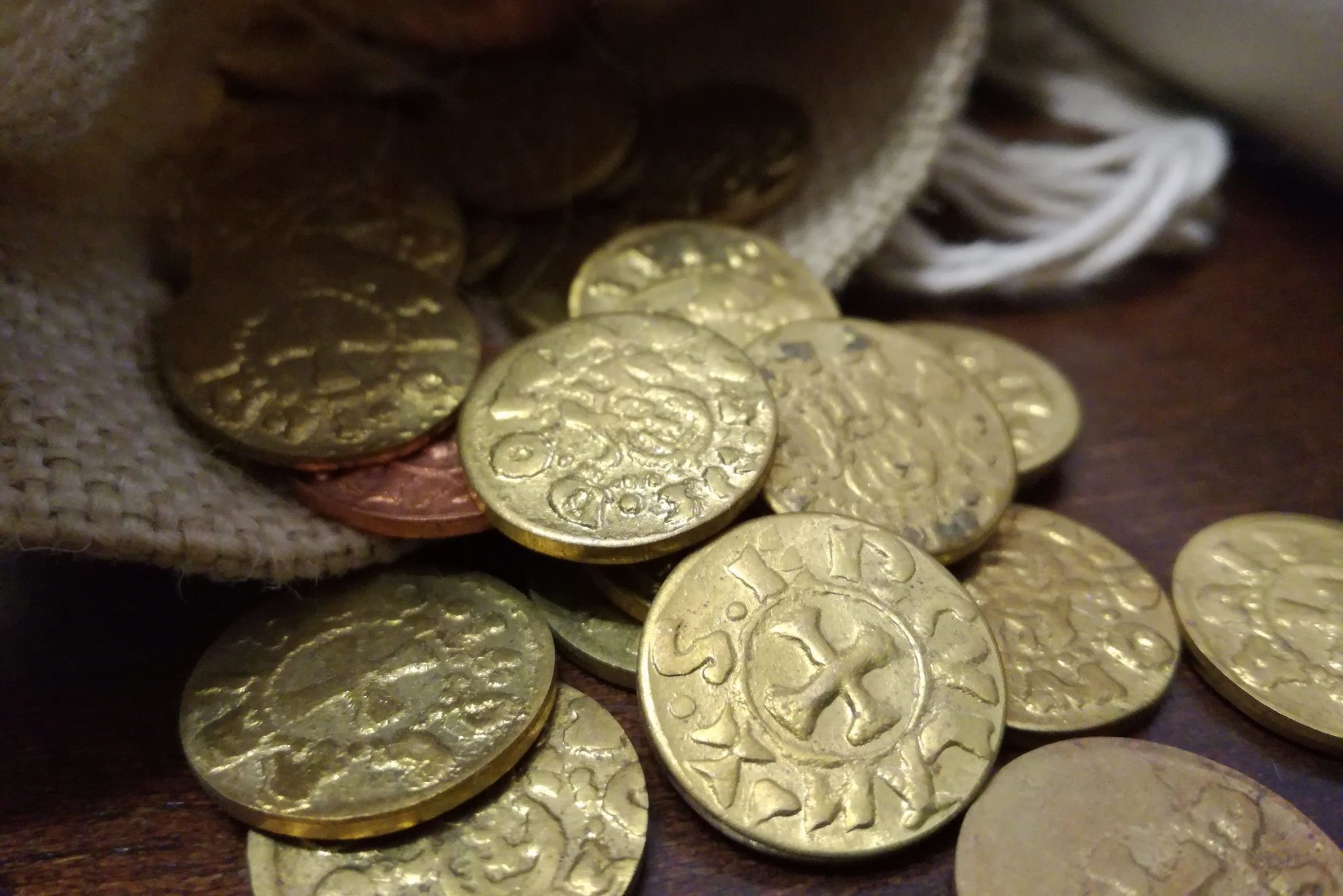 Eight Medieval Crafts
Each Gaita presents two Crafts (open to the public every evening of the event). Visitors have the opportunity to discover the processing of cotton pulp paper, glassworks, a mint, hemp and silk production, a hydraulic sawmill, dye-works and a scriptorium.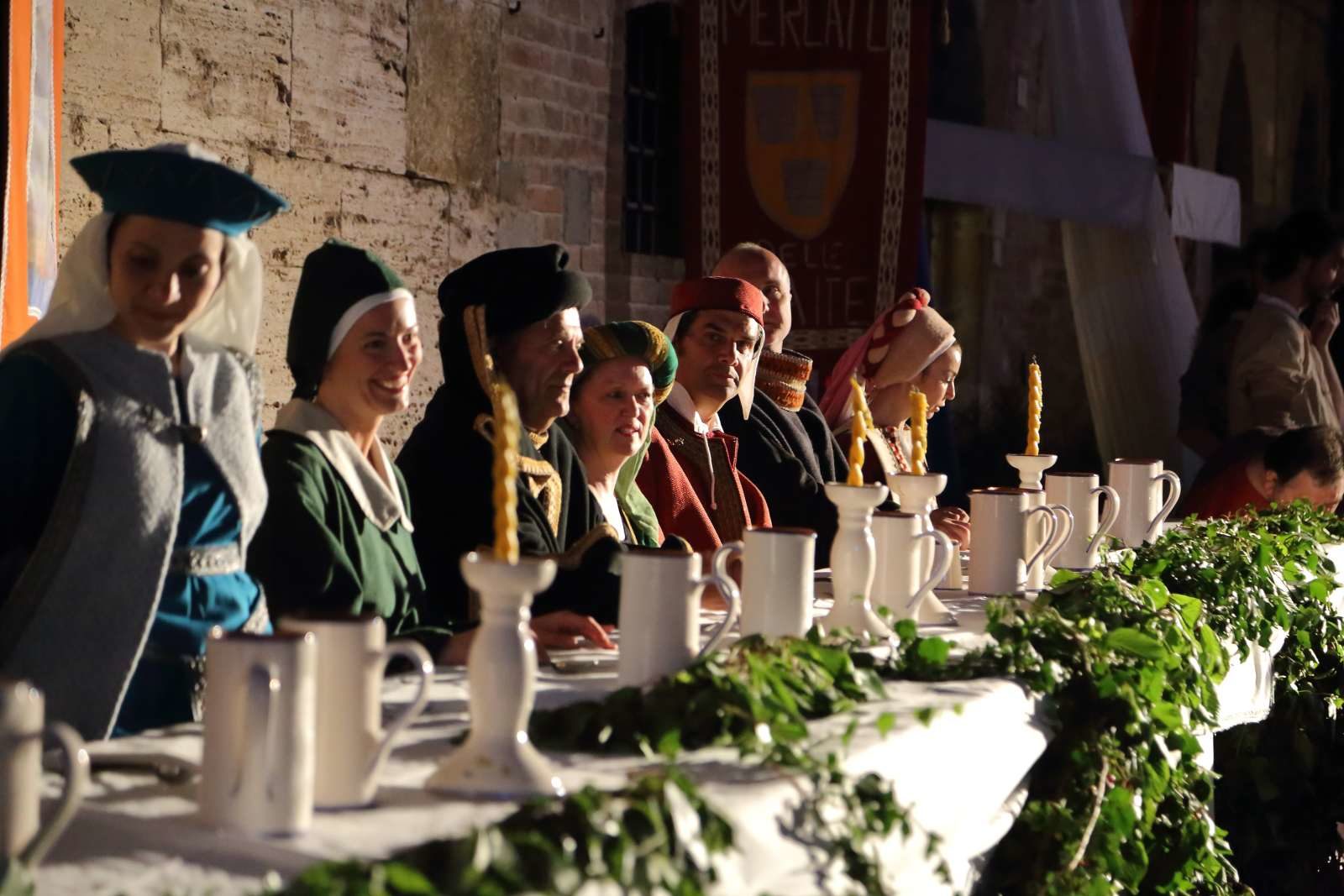 The Medieval Banquet
The Medieval Banquet is held in the magnificent setting of Piazza Filippo Silvestri, the weekend before the opening of the event: a splendid costume dinner exclusively based on medieval recipes, with intervals of music and live animation.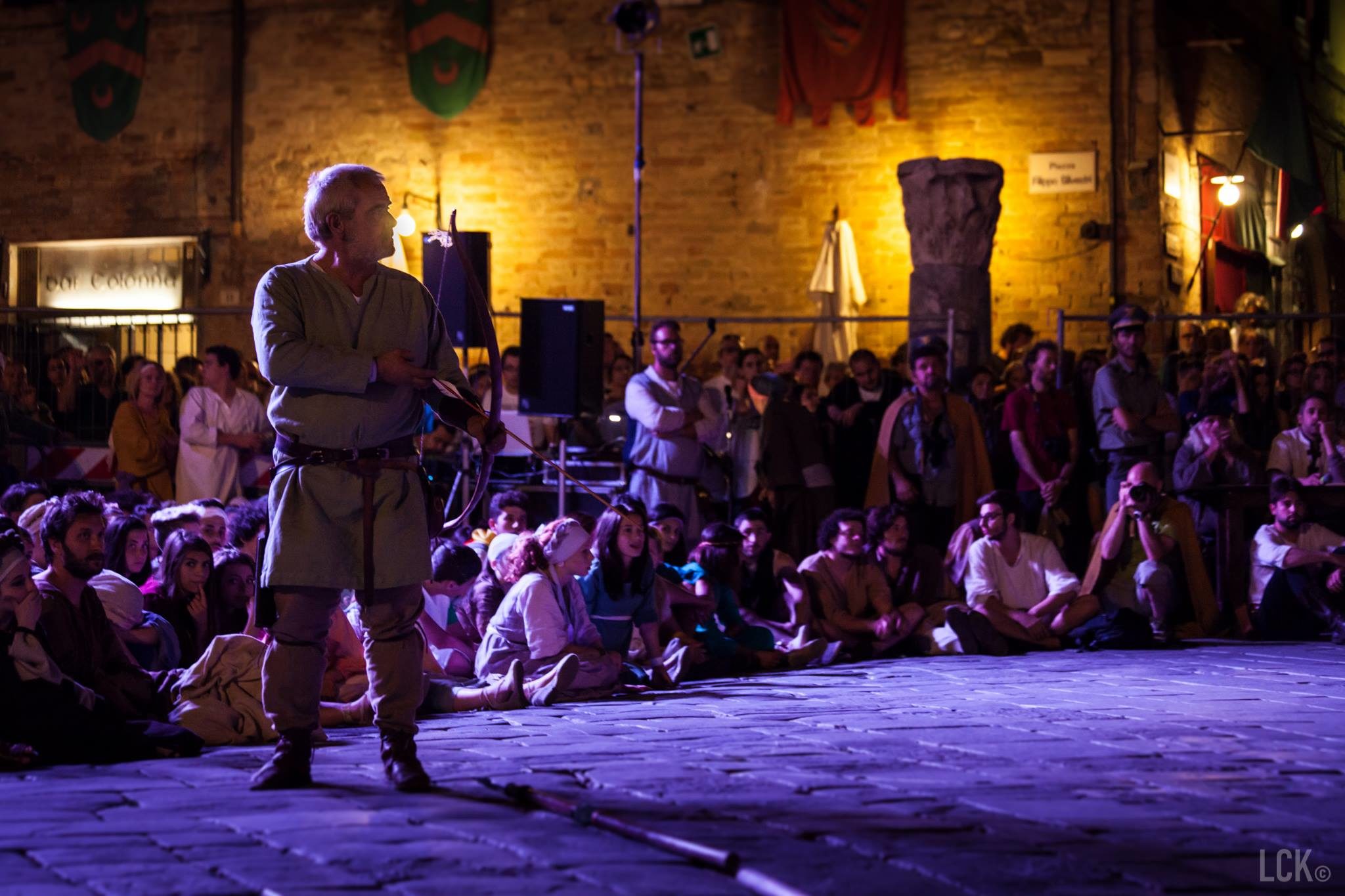 The Archery Contest
Adrenaline rushes during the Historical Archery Contest of the four Gaite: each neighbourhood participates with 3 archers in an all-out competition to bring home the coveted prize. Strictly held with philological equipment!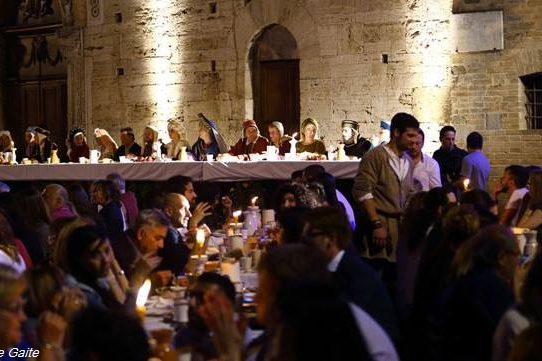 The Medieval Taverns
Four taverns and four inns offer the opportunity to taste dishes of the period or inspired by it. Forget tomatoes, potatoes and coffee, come and experience ancient and bygone flavours that you will unlikely find anywhere else. In the taverns, you can also savour each Gaita's specialty competing in the Gastronomic Contest ("piatto gara" – competition dish).
Contact Us
For any further information, curiosity or something else feel free to contact us!