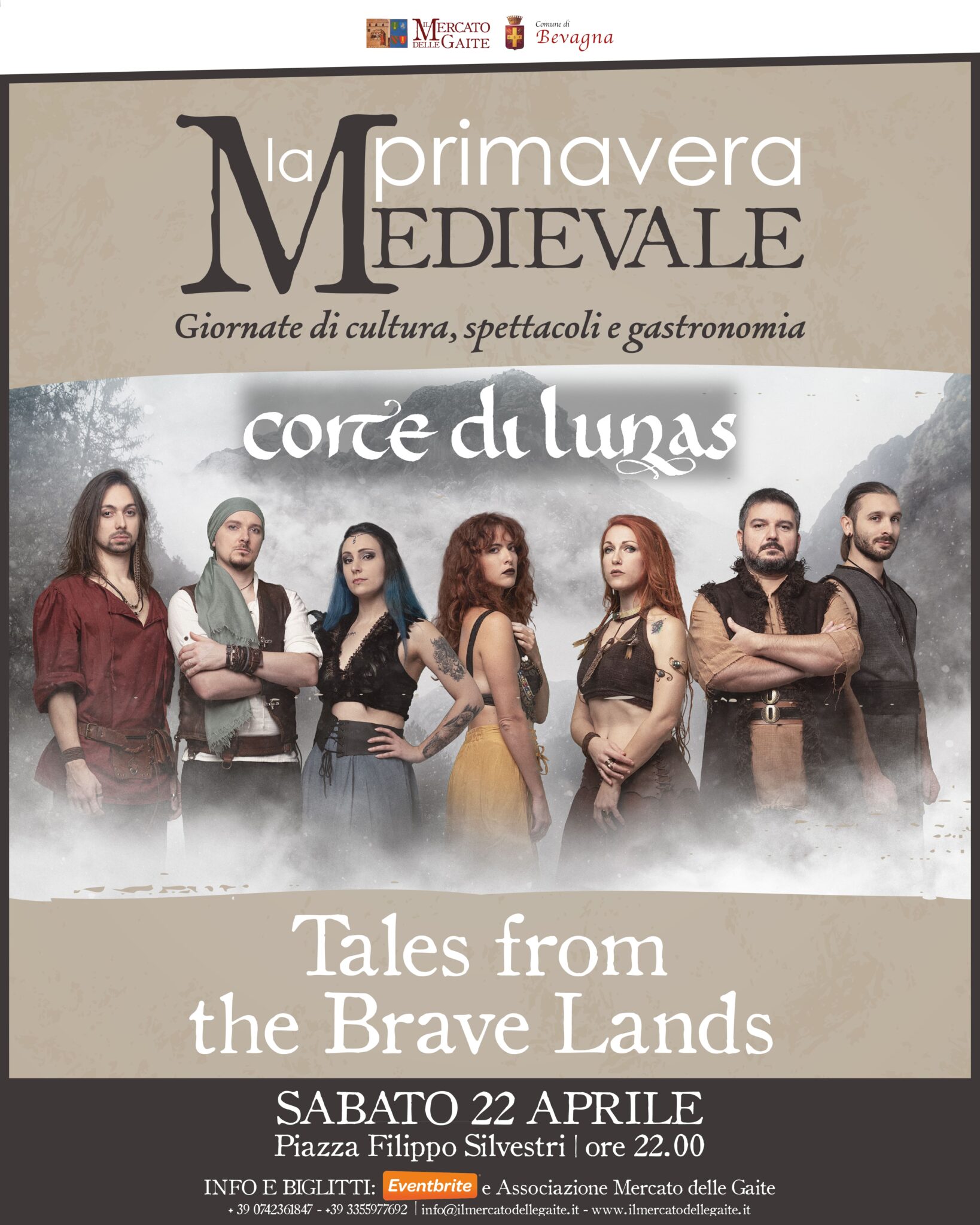 Sabato 22 aprile alle ore 22.00, nella magnifica Piazza Filippo Silvestri di Bevagna, si terrà il concerto dei Corte di Lunas che per l'occasione presenteranno il loro ultimo album Tales from the Brave Lands. Il concerto è uno degli eventi più attesi della "Primavera Medievale, giornate di cultura, spettacoli e gastronomia", organizzata dall'Associazione Il Mercato delle Gaite dal 21 al 25 aprile. (Per il programma integrale cliccate: qui)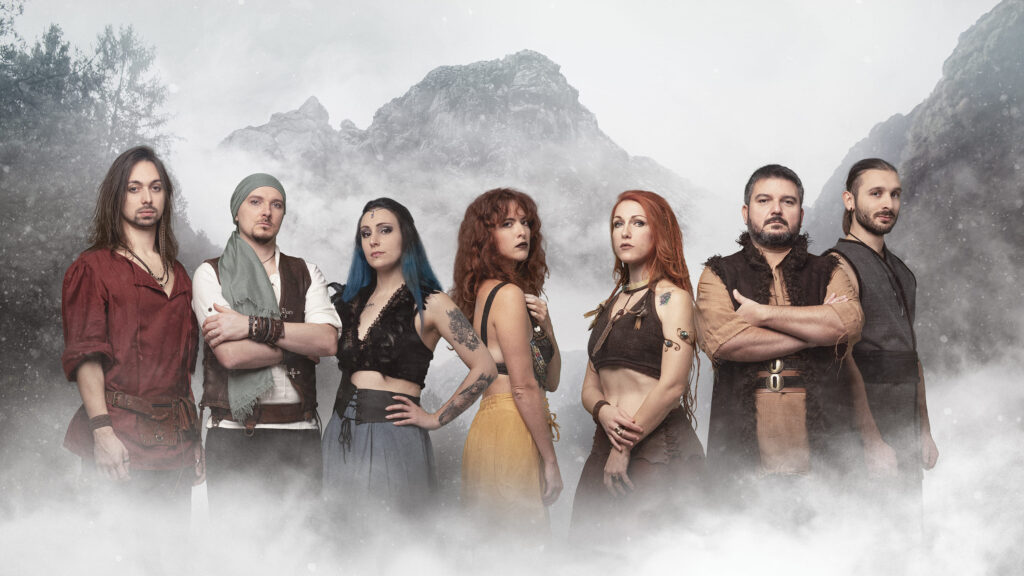 I Corte di Lunas sono un gruppo folk-rock del Nord Italia, con una storia decennale alle spalle. Dopo anni di maturazione, la band ha trovato il proprio stile speciale fondendo folk e rock, influenze progressive e medievali, mescolando il tutto con cori polifonici e un tocco teatrale.

Con l'ultimo album, Tales from the Brave Lands, la band lascia che le radici raggiungano la superficie, e racconta le leggende dei propri antenati dando voce allo spirito delle proprie terre.

Non vi resta che scoprire insieme a noi il loro sound incredibile!

Per acquistare il biglietto cliccate qui: https://www.eventbrite.com/e/biglietti-concerto-corte-di-lunas-tales-from-the-brave-lands-607191916367

Per maggiori informazioni:
Tel: 0742 361847